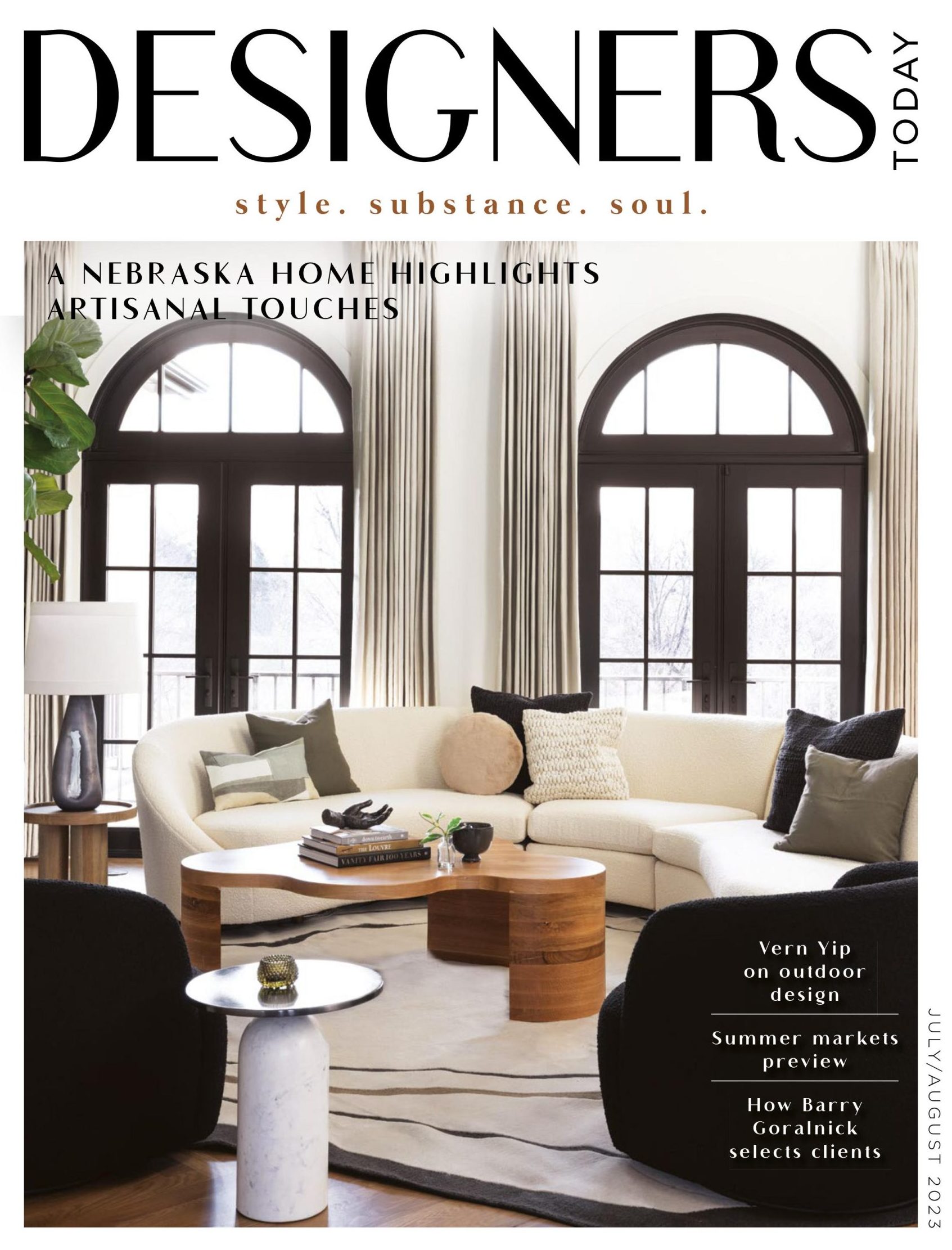 Midwest values: Interior Design in Kansas City & other plains states
July 2023
Checkout Kelly's interview below with Designers Today touching on climate, trends, and all things design in the midwest.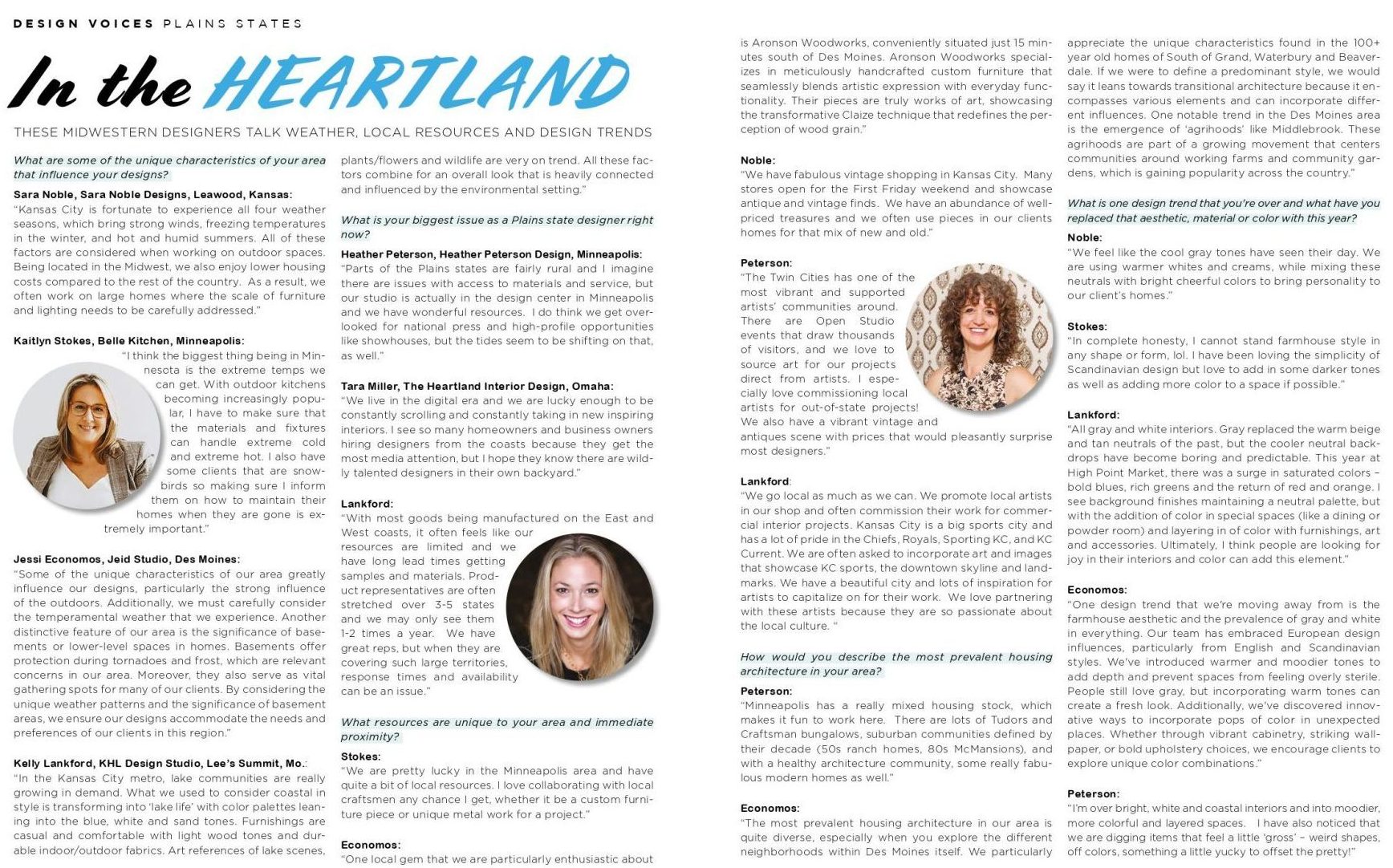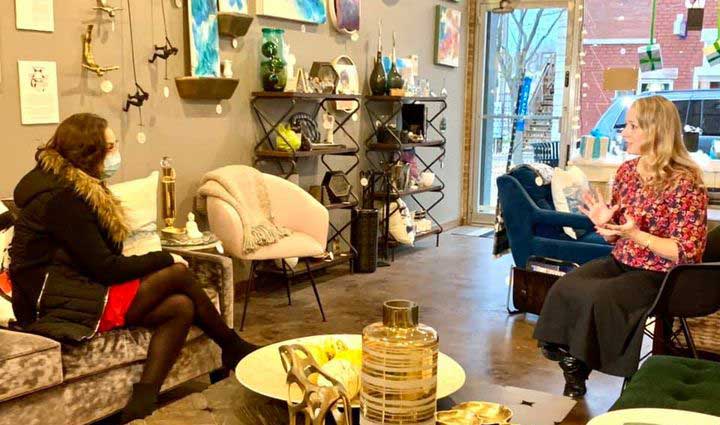 Lee's summit business receives $5000 grant from Spanx founder
November 2020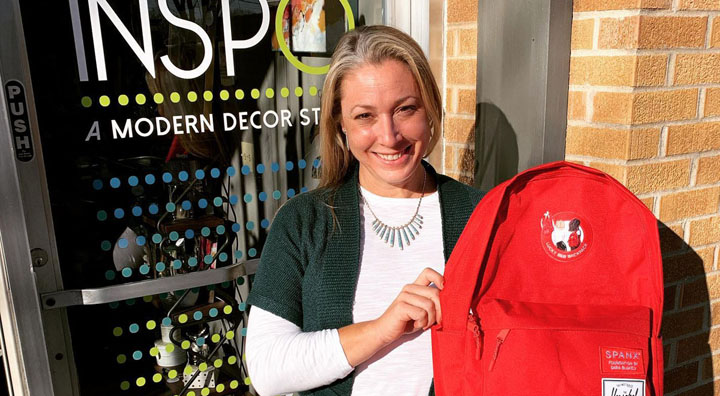 Lee's summit interior design studio owner awarded $5000 grant for female entrepreneurs
November 2020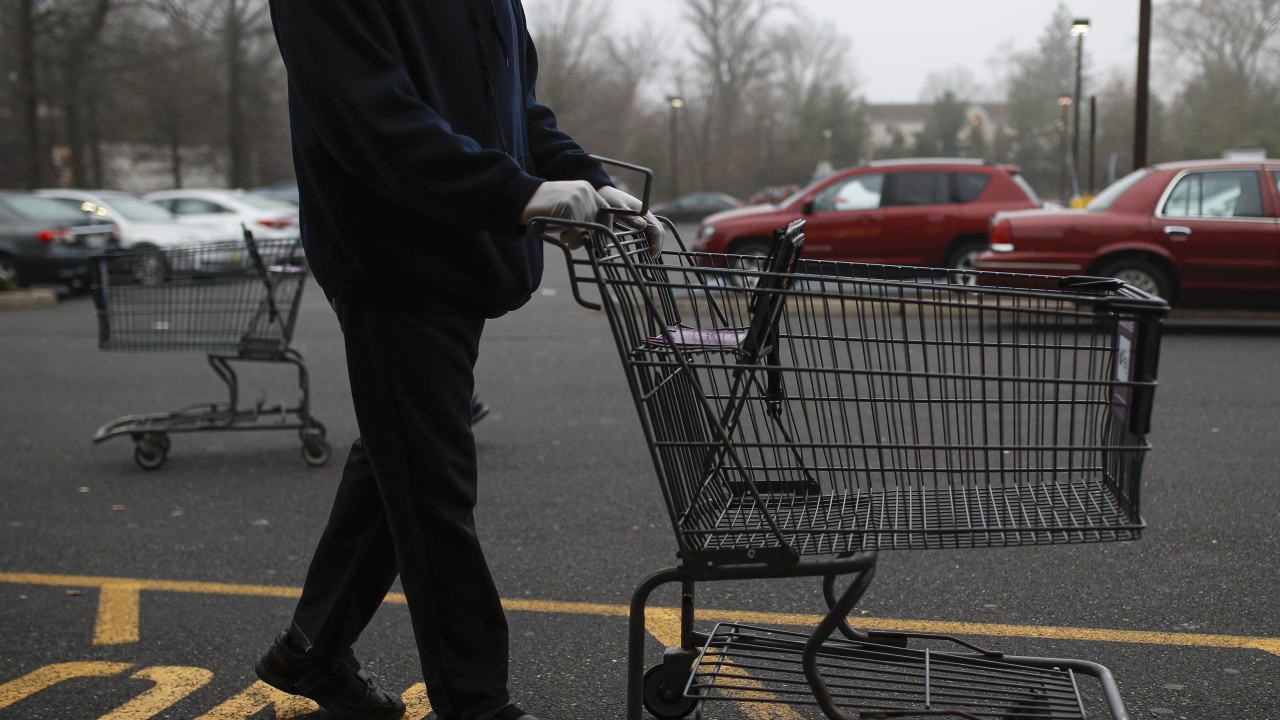 Gabriella Pagan features Kelly and INSPO on 41 Action News to talk COVID and shopping SMALL this 2020 Holiday Season 
Click here for the piece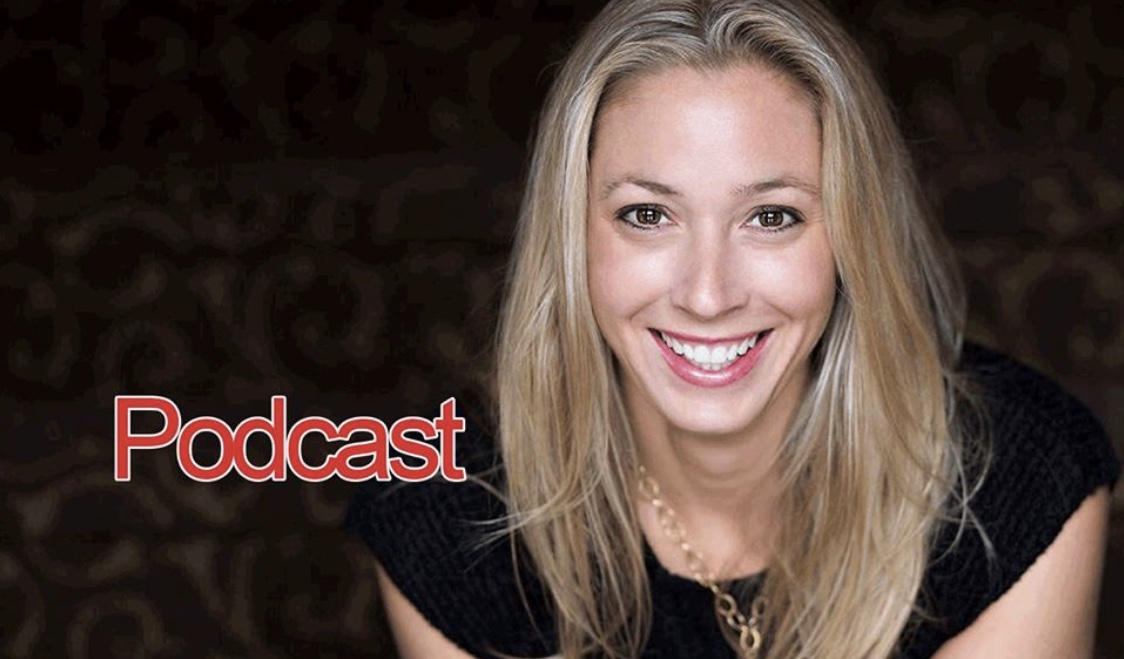 Check out our Podcast with the wonderful Rena E Striegel! Take a listen, hope you enjoy! We discuss being INTERIOR DESIGN, being an entrepreneur, taking risks, growing your business, and moving from a home office into a commercial space.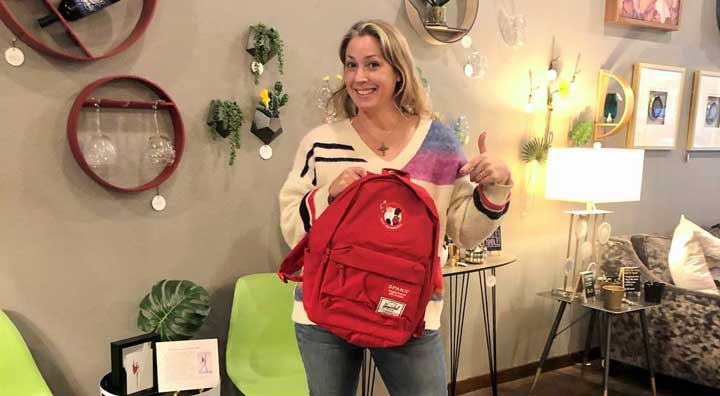 The Kansas City Star - 
Small-business loan helps design company energize the 'shop local' movement
December 2020
Read about how INSPO by KHL Design Studio is launching an e-commerce store with funds from Spanx's Global Giving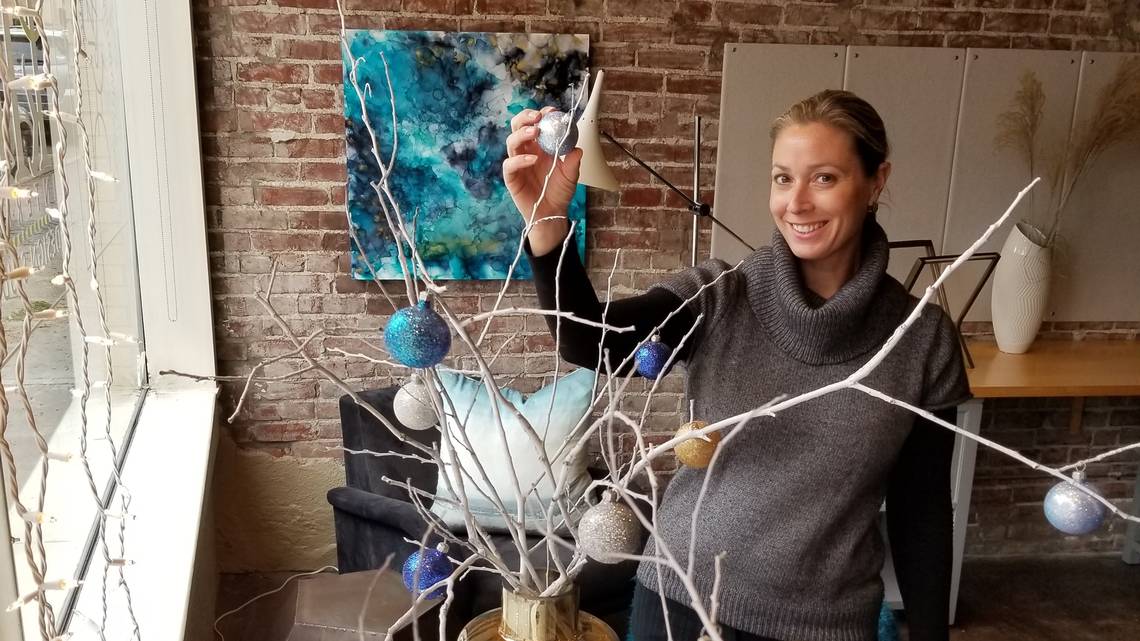 The Kansas City Star - 
Businesses Edging in on 'other side of track' in Lee's Summit
November 2019
Read about our new INSPO store in Downtown Lee's Summit! 
Click here for article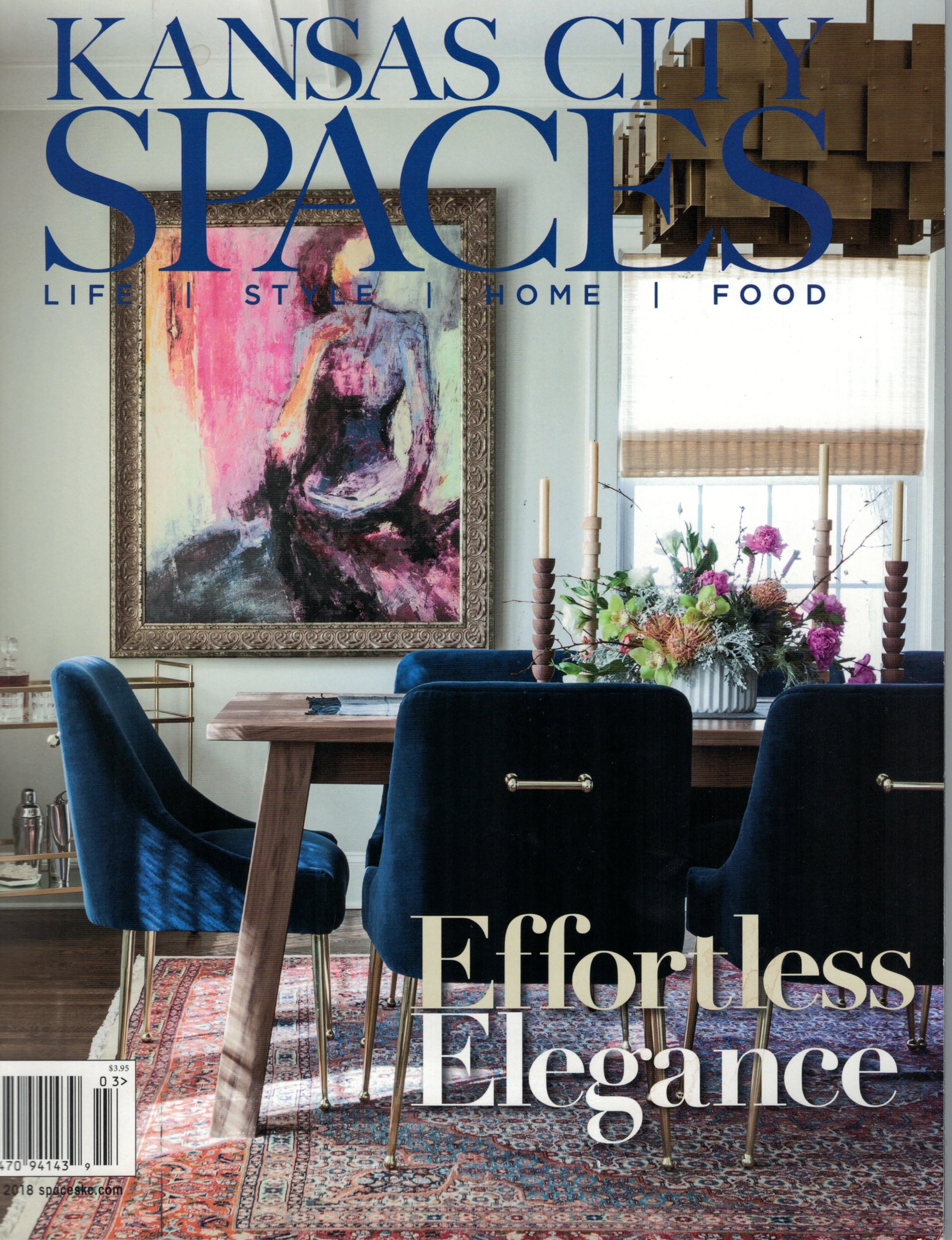 Kansas City Spaces - Designer Kelly Lankford Shares Her Latest Obsession
March 2018
Kelly shares about her latest obsession. Check out more about interior design!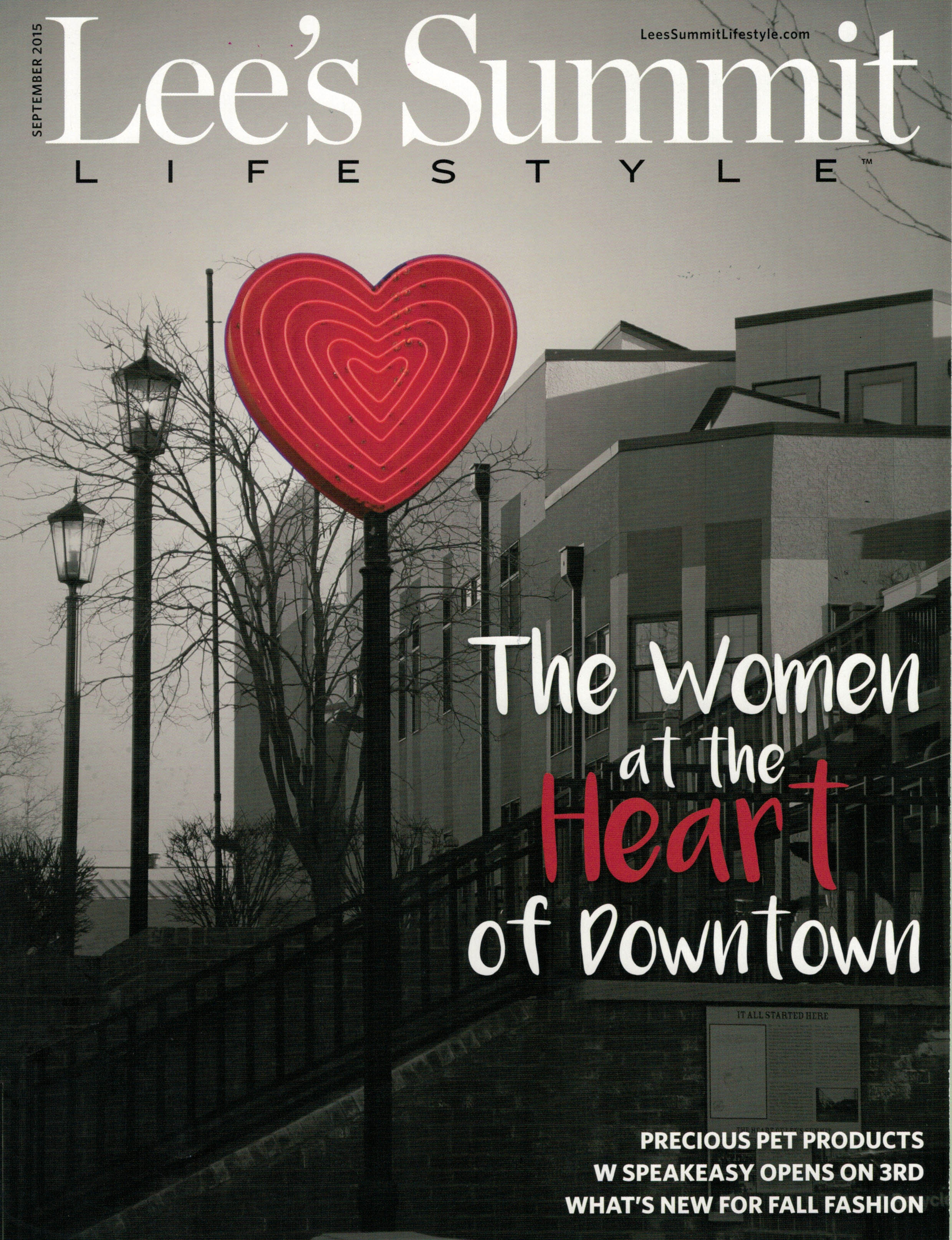 Lee's Summit Lifestyle - Heart Connections 
September 2015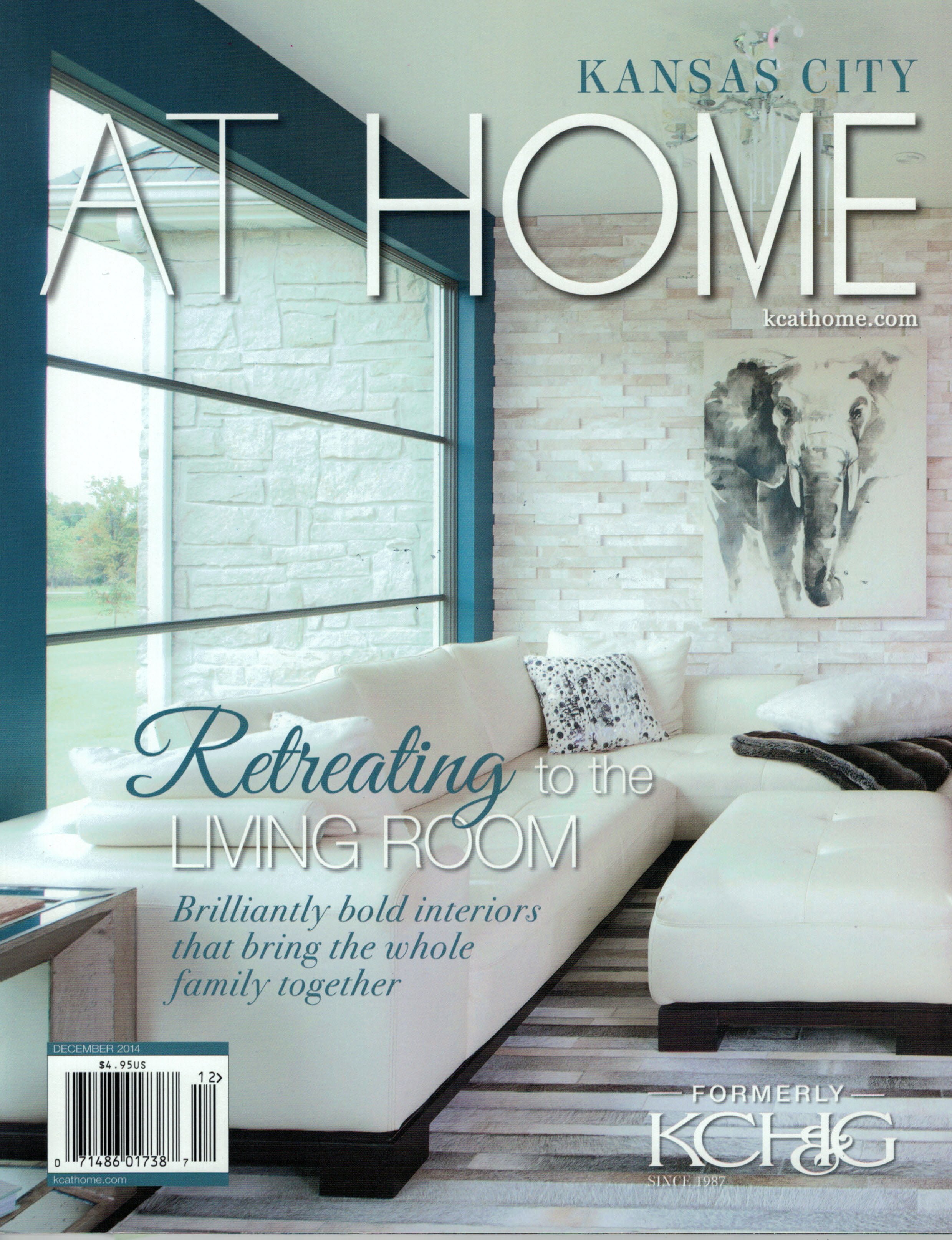 Homes and Style KC - Dig In 
2014 Color Issue 
Learn about KHL's revamp of this contemporary gem in Leawood.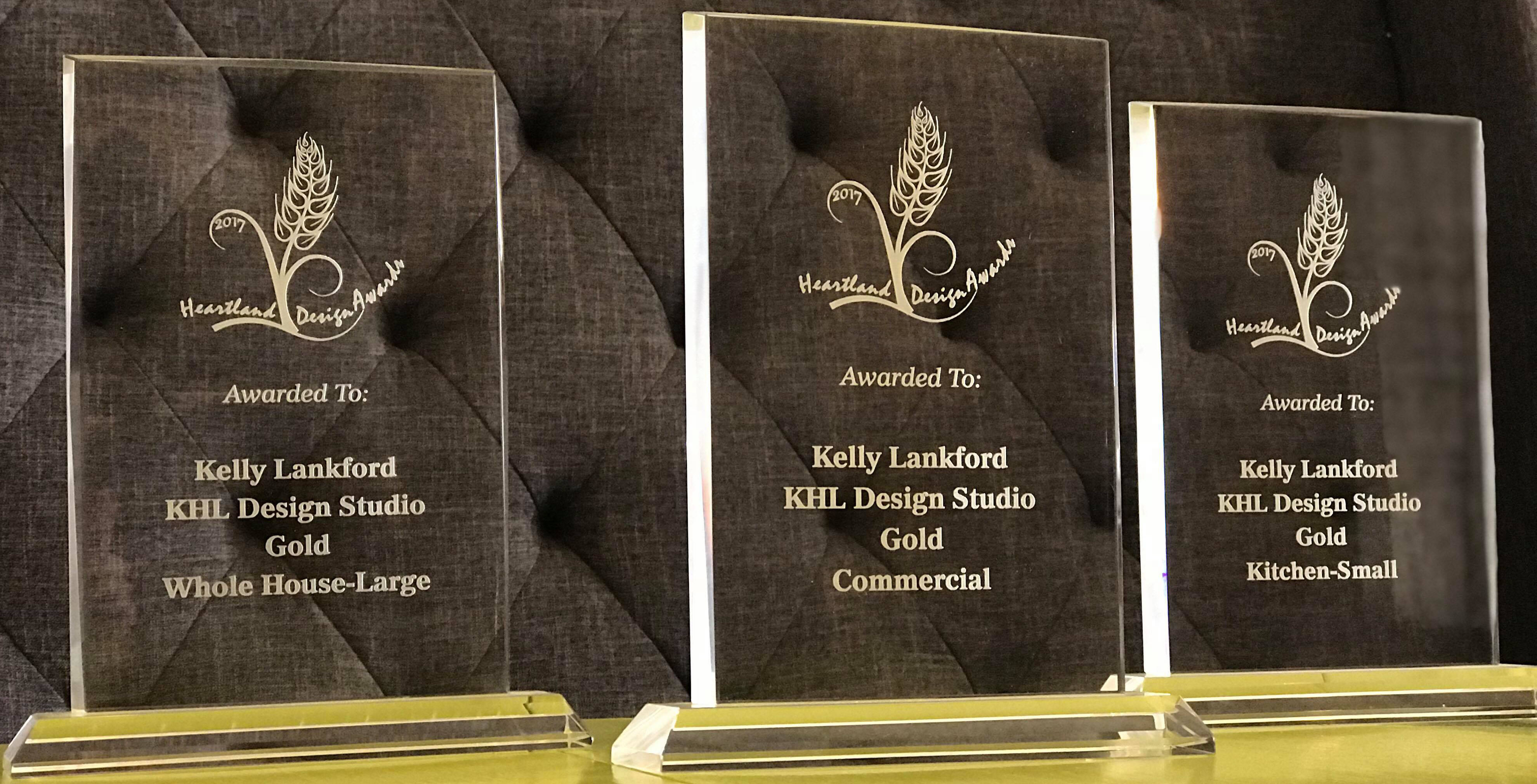 Red Backpack Recipient 2020 - Grant Awarded - Woman Owned Business
ASID Heartland Design Award 2017 - GOLD AWARD - Kitchen - Small
ASID Heartland Design Award 2017 - GOLD AWARD - Commerical
ASID Heartland Design Award 2017 - GOLD AWARD - Whole House Large
ASID Heartland Design Award 2015 - GOLD AWARD - Commerical Heathcare
ASID Heartland Design Award 2015 - SILVER AWARD - Commerical Corporate Small
Downtown Lee's Summit Main Street 2014 - NEW DOWNTOWN DYNAMO
ASID Heartland Design Award 2013 - GOLD AWARD - Kitchen - Small
ASID Heartland Design Award 2013 - GOLD AWARD - Commerical Corporate Small Space
ASID Heartland Design Award 2012 - GOLD AWARD - Commerical Heathcare
ASID Heartland Design Award 2012 - SILVER AWARD - Residential Kitchen
JoDelle & Greg - Lee's Summit, MO
"From the beginning, my husband and I were drawn to Kelly Lankford's professionalism --- subtly serious with a fun flair. She has the creative ability to "imagine beyond the norm", tying in every element of the project. We love our uber contemporary, functional and fun, new kitchen! Would we use KHL Designs again? Absolutely!"
Jeff Sandman - Leawood, KS 
Partner, Pendo Management Group 
"KHL Design Studio has been a huge asset and an integral part of my business for several years. Turning the client's desires into a reality that they could have never dreamt of seems to be KHL's trademark. Professionalism, talent and a never-ending quest for perfection are all reasons why KHL is my go to Interior Design firm."
Jillian - Menlo Park, CA
"I absolutely love what Kelly Lankford of KHL Design Studio has done with two of our homes. We have used her for everything from space planning in two major remodels to selecting furnishings, draperies, floor coverings, tile, moldings, paint colors - essentially every aspect of making our homes not only beautiful but also extremely comfortable. Although I had worked with other interior designers in the past, I would never consider using anyone other than Kelly - her ability to understand my taste and lifestyle while elevating my taste to achieve a cohesive and gorgeous home is unprecedented."
Ryan & Michelle - Lee's Summit, MO
"We had Kelly Lankford from KHL Design Studio over to our house to help us plan for our kitchen remodel. We've never worked with a designer before, so we didn't know what to expect. Both of us feel like we've got a pretty good eye when it comes to design, but we were overwhelmed until Kelly stepped in. She was able to work our style and ideas into a master plan that we both love. Now we have a game plan on how to move forward, because for us, the remodel is going to be done over time and not in one fell swoop. We can move forward with confidence, because we know how each step fits into the overall plan. Thank you Kelly for your creativity and hard work, and we'll keep you posted as we make progress on your wonderful plan!"
Susan - Shawnee, KS
"I have had the privilege of working with Kelly Lankford on several projects at my home. She is a top notch designer who always offers options and listens intently to her client's feelings. I have appreciated her honesty and professionalism. We entertain often and there have been many compliments by my guests as to Kelly's work and creative ideas."
Linda - Omaha, NE
"KHL Design Studio helped me redo my living room, office area, kitchen, bathrooms, and bedroom when I bought my new home. I love the furniture and wall colors selected. Great work. Willing to put in the time needed to do a good job."
Chris - Omaha, NE
"The KHL Design Firm opened our eyes to unique ways of seeing things, of using color and unusual materials to create truly extraordinary rooms. We were ready for a change in several of our rooms, and their suggestions helped create a home where we receive so many compliments. They helped us create a home that we truly love. With their help, we also totally renovated our kitchen. We never guessed it would become a real showplace within our home, but the unusual glass tile backsplash with the marble countertops, the new lighting, the silver tile around the fireplace, tall stools, chairs at the hearth, window treatments, new appliances and sinks, and wall decoror all combine to make a most creative yet comfortable living environment. We could not be more pleased at what a difference working with KHL Design Firm made to the appearance of our home. We love it!"