Meet The Team
Kelly Lankford, ASID, LEED AP - Principal Interior Designer/CEO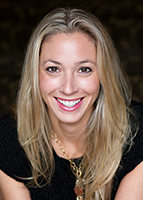 A Heartland Design Award Winner, Principal Designer Kelly Lankford brings her wealth of knowledge and desire for design as the heart and soul behind INSPO and the KHL Design Studio. From her Midwestern roots, Kelly has successfully completed projects from coast to coast, along the way building a creative and imaginative portfolio of interiors that run the gamut in project type, style, and scheme. Kelly is licensed in Missouri, NCIDQ certified, LEED AP, and a member of ASID. Although KHL has completed projects across the country, the Kansas City Metro Area is our home base, with offices in vibrant Downtown Lee's Summit, Missouri, inside the 12 on Third Building.
On November 1st, 2019, KHL Design Studio expanded and opened INSPO, a modern décor store. INSPO is social media speak for "inspiration" and features unique, modern finds, including furniture, lighting, décor, and inspired local artwork. See our INSPO Store page for more info.
KHL Design Studio serves both sides of the Missouri-Kansas state line, including Overland Park, Olathe, Lenexa, Leawood, Prairie Village, Mission Hills, Johnson County, Lee's Summit, Liberty, North Kansas City, Raytown, Independence, Blue Springs, Warrensburg, and Cass County.
Sydney Rickel - Junior Designer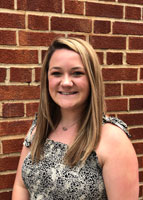 Sydney jointed KHL Design Studio as an intern in February of 2020. She spent her first two years as a collegiate athlete for the women's soccer team at SFCC. Upon recieving her Associate's degree, she transferred to the accredited interior design program at the University of Central Missouri to pursure her passion. During her time, she was a member of three national honor societies and the Interior Design Student Association. Sydney recently graduated in the spring of 2023 with Cum Laude Latin Honors, a B.F.A. in Interior Design and a Minor in Art History.
As she reflects on her hands-on internship experience while in school, Sydney is ecstatic to kick start her career with the KHL team full-time. In her free time she enjoys cooking (and eating too!), painting, scrapbooking, and traveling. 
Diana Hungerford - Junior Designer/Sales Associate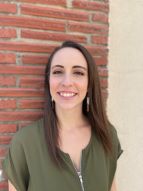 Diana joined KHL Design Studio as in intern in July of 2022. She will work for Inspo/KHL Design Studios part time while she finishes her degree at the University of Central Missouri. She hopes to grow with the company to learn and develop her skills as a designer. After finalizing her degree, she plans to pursue her career in Interior Design mainly specializing in residential design. Diana is excited to work for a female owned and developed company in the heart of Lee's Summit. She is a mom and bonus mom of three kids and two dogs. In her spare time she enjoys crafting, camping with family, reading, and drawing. Her favorite motto is "Create the things you wish existed". For Diana being a designer is about being creative and sharing creative ideas to help others achieve the perfect look. She is very excited about working with and adding her design knowledge to the KHL Design Team.
Jessica Franzen - Sales Associate/Intern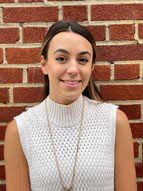 Jessica joined the KHL Design Studio as Communications Assistant in September 2021. Jessica brings years of customer service experience to the team along with knowledge of the online and social media trends. She graduated from Kansas State University in 2018 with a degree in Public Relations and a minor in Nonprofits. She enjoys creating cohesive communication plans and fostering relationships with new and returning customers. She enjoys gardening, reading and experimenting with natural textures and pops of color in interior design. Her design style is best described as Natural Glam. Jessica is eager to learn about customers' design styles and ideas so stop in to shop and share. 
Susan Stevenson - Senior Designer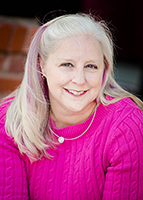 Susan joined KHL in December 2014 and consults on both commercial and residential projects. She brings 24 years of experience in interior design with an emphasis on kitchen and bath design. She is an NCIDQ qualified interior designer and a LEED Accredited Professional. Susan is especially knowledgeable in design communication, lighting design and interior finish materials. For her, working at KHL Design Studios is an opportunity to be creative and work with people to solve their interior design needs.
Susan is also an Associate Professor and Program Coordinator for the nationally accredited interior design program at the University of Central Missouri and holds two degrees in interior design from Virginia Tech and a PhD in Environment and Behavior Studies from the University of Missouri.