Meet The Team
Kelly Lankford, IIDA, LEED AP - Principal Interior Designer/CEO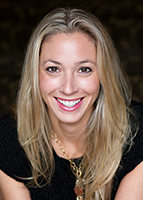 A Heartland Design Award Winner, Principal Designer Kelly Lankford brings her wealth of knowledge and desire for design as the heart and soul behind INSPO and the KHL Design Studio. From her Midwestern roots, Kelly has successfully completed projects from coast to coast, along the way building a creative and imaginative portfolio of interiors that run the gamut in project type, style, and scheme. Kelly is NCIDQ certified, LEED AP, and a member of IIDA. Although KHL has completed projects across the country, the Kansas City Metro Area is our home base, with offices in vibrant Downtown Lee's Summit, Missouri, inside the 12 on Third Building.
On November 1st, 2019, KHL Design Studio expanded and opened INSPO, a modern décor store.  INSPO is social media speak for "inspiration" and features unique, modern finds, including furniture, lighting, décor, and inspired local artwork.  See our INSPO Store page for more info.
KHL Design Studio serves both sides of the Missouri-Kansas state line, including Overland Park, Olathe, Lenexa, Leawood, Prairie Village, Mission Hills, Johnson County, Lee's Summit, Liberty, North Kansas City, Raytown, Independence, Blue Springs, Warrensburg, and Cass County.
Erica Forsythe - Junior Designer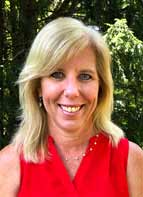 Erica received her B.A. in Business Communication from the University of Kansas in 1990. After spending time raising her family she decided to follow her passion and went back to school and graduated with an Associate Degree in Interior Design from JCCC in 2015. During her time at JCCC she was a member of NKBA and the student ASID.
Since graduation, Erica expanded her knowledge in residential design by working one-on-one with homeowners on various design projects through a local showroom.  By helping client's coordinate countertops, tiles, backsplash, and different flooring, she has a great understanding of materials, budgets, and the project's big picture.  She looks forward to bringing this knowledge to the KHL team.
Beth Blair - Buyer/Retail Specialist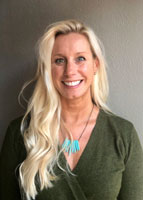 Beth is an invaluable INSPO team member.  She runs the behind the scenes show on a daily basis.  Detailed oriented and committed to the customer experience, Beth helps curate the store image by selecting products that exemplifies good modern design consistent with the KHL Design Studio look.  Beth's expertise comes from years of event planning in the KC Metro; creating the perfect experience through every detail to produce the overall theme.  Event planning and interior design can have a lot of crossover.  Often our clients upgrade elements of their home or office for a big event or milestone.  Beth is a pro at decorating and pulling off the show.  She brings a lot of fun and perspective to the KHL team. 
Sydney Rickel - Sales Associate/Intern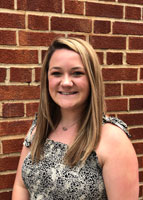 Sydney joined KHL Design Studio as an intern in February of 2020. She spent the past two years attending State Fair Community College while playing soccer for the women's soccer team and being an active member in two national honor societies. She received her Associates of Arts degree in May of 2020. 
She plans to attend The University of Central Missouri and pursue her career in Interior Design. She will also work part time at INSPO while gaining knowledge to enhance her education. Since starting her journey with KHL, she is excited to work in the heart of downtown Lee's Summit and is eager to work hands-on with the team and clients.
Kelly Couts - Sales Associate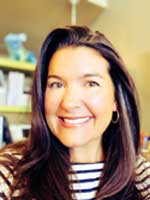 Kelly is a fun-loving and welcoming face in our Inspo store. She felt an instant click with the bold, colorful designs of Inspo and the KHL design team and knew she would fit right in. She has a lifelong love for design; spending all her free time  pouring over design magazines, Instagram and her favorite online shops searching for the latest trends
and inspiration for her next decorating project. Kelly is a very passionate and dedicated employee that loves to envision how our products would enhance a room. She can take a blank canvas of a space and turn it into something beautiful. Come into our store and have Kelly help you find exactly what your space is missing.
Susan Stevenson - Senior Designer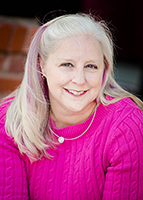 Susan joined KHL in December 2014 and consults on both commercial and residential projects. She brings 24 years of experience in interior design with an emphasis on kitchen and bath design. She is an NCIDQ qualified interior designer and a LEED Accredited Professional. Susan is especially knowledgeable in design communication, lighting design and interior finish materials. For her, working at KHL Design Studios is an opportunity to be creative and work with people to solve their interior design needs.
Susan is also an Associate Professor and Program Coordinator for the nationally accredited interior design program at the University of Central Missouri and holds two degrees in interior design from Virginia Tech and a PhD in Environment and Behavior Studies from the University of Missouri.