Colorado Renovation
Boulder, CO
The Spark family desired a classically designed home with an open floor plan and French influenced aesthetic. Read more on this eclectic project below.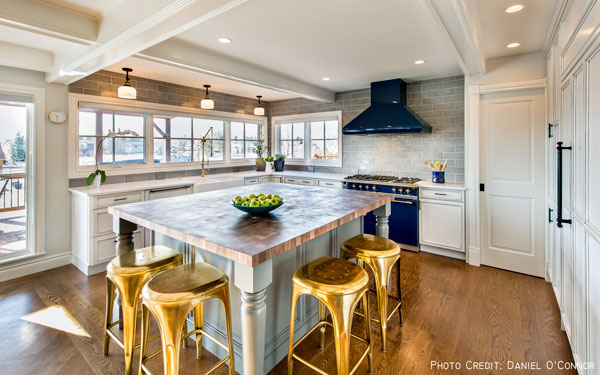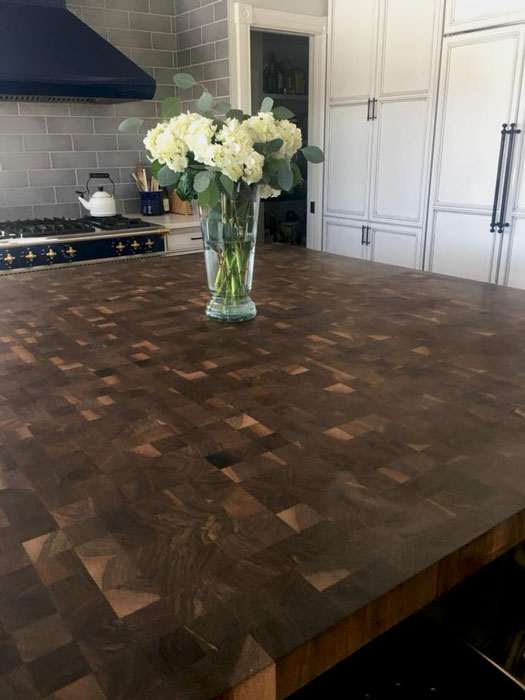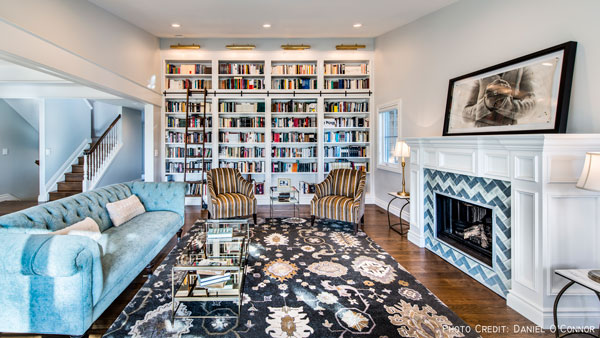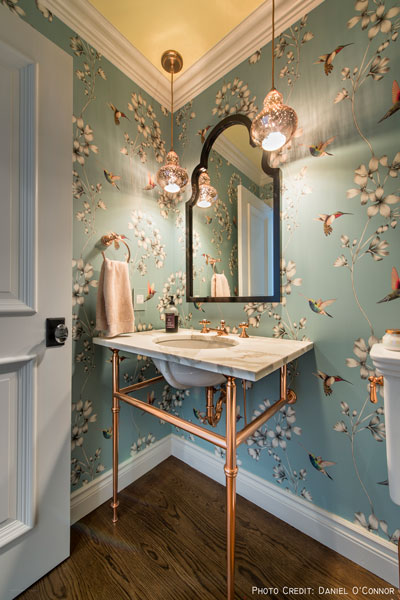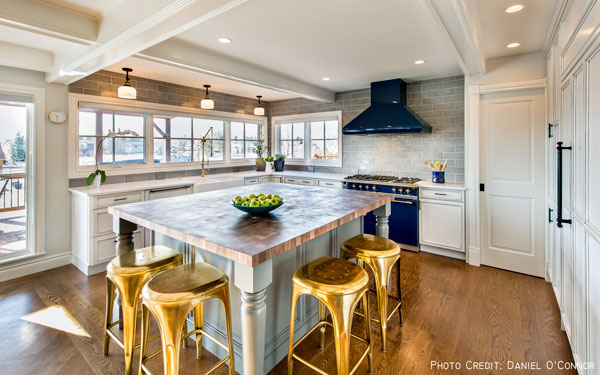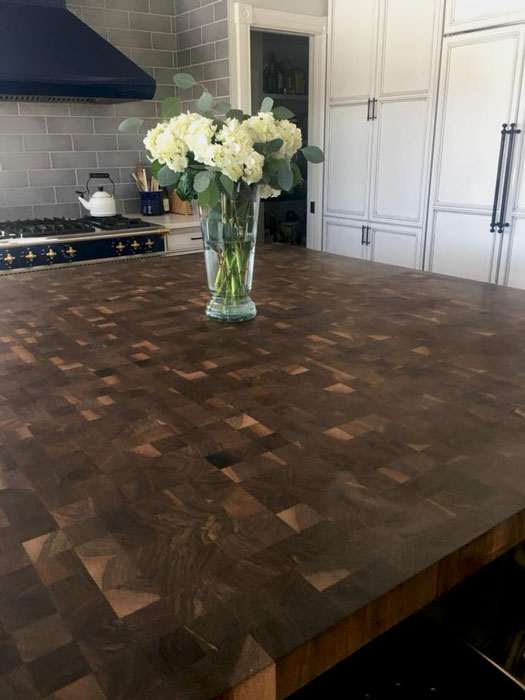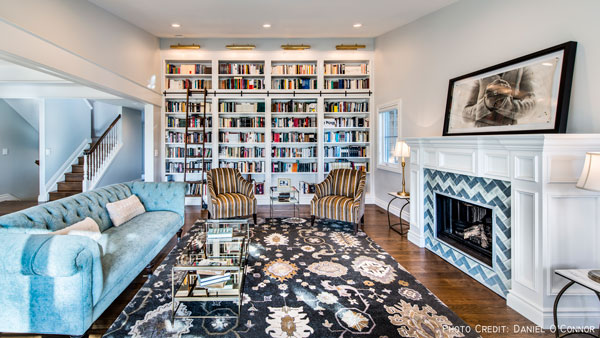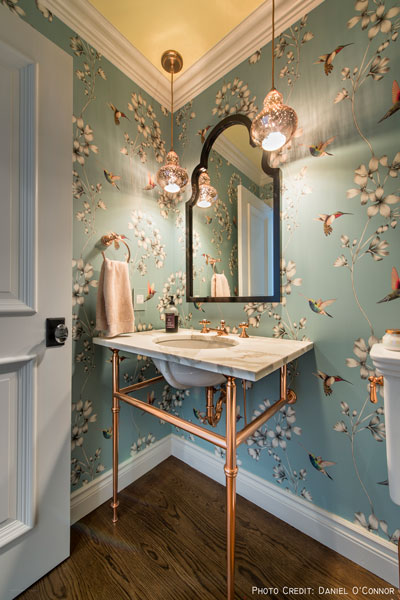 The clients desired a classically designed home with an open floor plan and French influenced aesthetic. Prior to the full scale remodel of the home, everything was from the 70's, so we had our work cut out for us. We ended up adding about 1200 square feet to the home, and completely gutted the interior.
The kitchen was designed as the heart of the home and began with the cobalt blue Lacanche range and hood as the focal element. This is framed by the addition of wood beams and helped create a more French-themed feeling. Windows were replaced and accentuate the beautiful views at the back of the house. The original kitchen was small and poorly designed. We nearly doubled the size, provided a large island, new walk-in pantry, and ample cabinets for storage. Now this family who loves to cook and entertain has a space that allows for hosting large and small parties.
Walnut wood tones (floors, beams, butcher block island counter and furnishings), grey tones and an off-white cream, with subtle blue and green accents became the consistent palette throughout the home. Brass details, such as the high-end kitchen faucet, island stools, light fixtures, and master bath plumbing fixtures, add glamorous elements to the space. The kitchen faucet was a splurge item and the client was thrilled to later find out it is the faucet in Taylor Swift's home.
The family room is now open to the kitchen and dining areas and is consistent with the kitchen color palette. The family room custom bookcase was designed to showcase the client's extensive book collection. The library ladder added a fun detail to the room. New furnishings are cozy and eclectic. The new fireplace is also a feature element with the blue and green herringbone tile, but doesn't dominate the room.
The Master Bedroom became the location of a piece of art the client has loved for years painted by a friend. We purchased the piece and layered it behind the beautiful RH chandelier for a rich and dramatic design theme. Several of the clients' furnishings were re-purposed with new fabric, paint, and/or hardware. The client loves heirloom furnishings, so we utilized what was appropriate and accented with some new items such as the chandelier and new bedding.
The Master Bath highlights a freestanding tub and custom antique mirror back drop. Grey marble field tile, shimmery glass tile, and soft ivory and lavender tones balance the matte brass fixtures and mirrors. The crystal globe chandelier is one of our favorite features to the bath. Elegance was the goal and achieved in these subtle features without going garish and overdone.
Lastly, the powder room took on a whimsical theme with hummingbird wallpaper and copper fixtures to bring together this eclectic, European inspired family home.